ZCPL vision is to become dependable, reliable and reasonable source for all kinds of critical Pressure die cast & Machining parts meeting QCD parameters on par with Global Sources.
ZCPL endeavor is to update its manufacturing facility time to time in order to practice the World Class Manufacturing Systems so as to produce World Class Quality parts and products.
To become a model line foundry in India.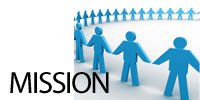 Zetek Castings Pvt Ltd are committed to our growth with satisfaction our customer through
Product Quality
Focusing on JIT(Just In Time)
Achieve Zero Defects
Material traceability
Training and Motivating the employees
Sub Navigation
.
Office / Factory Address
Plot no.31,32 Sidco Industrial Estate ,
Thirumudivakkam,
Chennai 600 044

Phone : 91-44-46532200
E Mail : pdc@zetekcastings.com